It's no secret – the economic downturn has arrived. Leaders across industries are feeling the effects. Sales cycles are slowing, pipeline is slipping into future quarters, and companies are reducing customer acquisition spend.
While many organisations are focused on cutting costs, there's less attention spent on accelerating alignment and driving business growth.
In this blog we outline four growth strategies for adapting your go-to-market strategy to the downturn:
1. Create a revenue growth engine 
The first step is to build a strong foundation for growth by putting the right processes, people and technology in place. Doing this will help you generate more leads and convert more prospects into customers, at scale.
Adapting this model enables you to capitalise on early stage buying signals, launch engaging demand generation campaigns & automate time consuming tasks to drive more revenue with Zymplify's end-to-end revenue platform.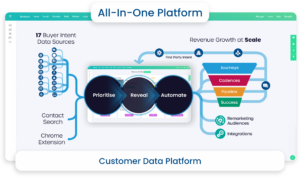 2. Standardise processes at scale 
Many businesses enter a downturn with ad hoc, disparate systems that make standardising go-to-market (GTM) processes across departments difficult – if not impossible.
Now is the time to invest in a purpose-built platform that brings all of your go-to-market processes into one place – from data, demand generation and nurture campaigns to sales pipelines, deal management and customer renewals – so you have full visibility into every stage of the customer lifecycle without having to rely on manual processes or multiple point solutions that don't talk to each other.
Not only will this give you a single source of truth when it comes to understanding your performance, but it will also allow you to take a data-driven approach to making decisions about areas like budget allocation, process efficiencies and revenue growth.
With this approach, scaling your GTM processes doesn't mean adding more manual steps or relying on heroic individual efforts. It means having standardised processes in place so you can increase efficiency and hit your number consistently quarter after quarter.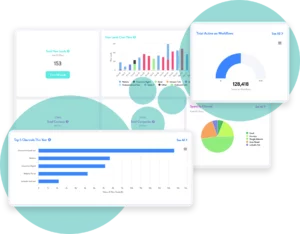 3. Spend less on software 
There's no denying that technology plays a major role in enabling GTM success, but it doesn't have to be exorbitantly expensive "black box" software that requires an entire team of consultants to set up and manage.
Instead, look for easy-to-use solutions with lower price points that offer ample functionality out of the box but can also be easily configured as your needs change over time without incurring additional costs.
Also, one of the quickest ways to free up budget is to re-evaluate your current tech stack and look for areas where you can reduce or eliminate spend. Chances are you're paying for software you no longer use or that doesn't deliver the ROI you need.
4. Remove GTM silos
Many businesses organise themselves into GTM silos – marketing  focuses on leads, sales on revenue, customers success on renewals, etc – which can lead to inefficiencies and lost opportunities when everyone is working in their own little world instead of towards common revenue goals. This often happens when organisations haven't invested in tools that provide visibility into every stage of the customer journey.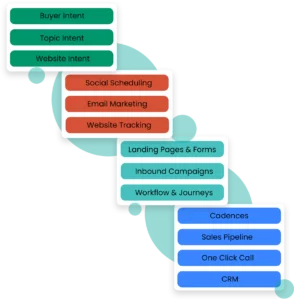 Siloed organisations also tend to have too much duplication of effort, which drives up costs without necessarily increasing ROI. To avoid these problems, take a holistic view of your GTM activities and align functions such as marketing, sales and customer success under one leader with a clear mandate to work together towards agreed upon companywide objectives.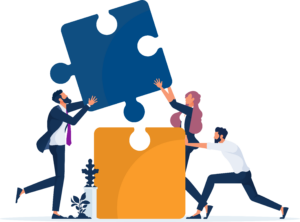 Conclusion
The economic downturn is challenging businesses across industries – but it also presents an opportunity for organisations that are willing to adapt their go-to-market strategy accordingly.
By taking a data-driven approach, standardising processes across teams, investing in easy-to-use software solutions and removing GTM silos, businesses can come out of the downturn stronger than ever before.
Want to talk to a Zymplify expert on how our go-to-market revenue platform could work for your business personally? Then sign up for a free personalised demo here.